last week we returned to Disneyworld for a week – the first time around we bought annual passes (which are much cheaper in the long run if you plan to go to the theme parks for more than a few days), so this time around it was almost somewhat economical!
one of the highlights of our trip was visiting my sister Linda and her family in Tampa; we went trick-or-treating with my sister, her husband and their kids in their suburban neighborhood. My parents also came by for the occasion, visiting from Ellenton, somewhat south of Tampa and just north of Bradenton, where they spend their winters. It was very fun! Callum went as Luke Skywalker (Yvonne sewed his outfit for him), while Mia dressed as, yes, Darth Vader.
here are a few pictures from the trip:
Callum in the line for the Test Track ride at Epcot, being a dummy. And by dummy I mean crash test dummy.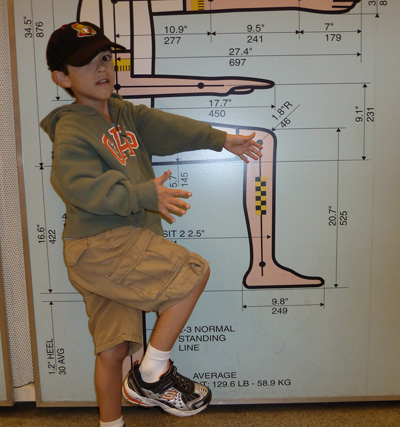 four of us on the Expedition Everest roller coaster at the Animal Kingdom. If you look closely you can see me in the dark red shirt raising the roof near the middle of the coaster with Callum to my right, and Yvonne and Mia behind us.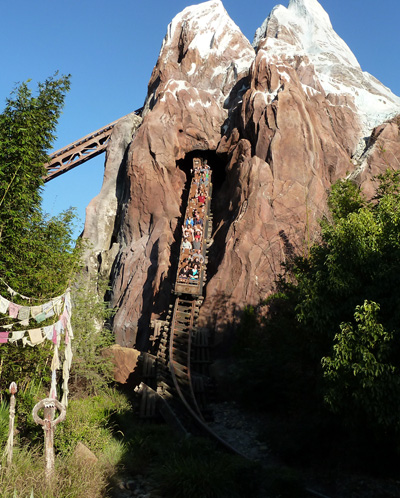 Mia, who is 5, had a love-hate relationship with Expedition Everest. She rode on it, cried throughout the whole second half of the ride… then wanted to go on it again. Again she cried and said she didn't like it, but afterward wanted to go on it a third time. After the third time she was done! Callum on the other hand couldn't get enough of the roller coasters – he loved Space Mountain as well! Next time we go (though who knows when that will be) we'll have to get him on the Rock 'n' Roller Coaster at the Hollywood (formerly Disney MGM) Studios. Though I don't know if we'll be able to get Mia to go on that one, and she certainly won't be riding "that scary elevator ride".