for the past week I've been staying in Penang in Malaysia, working for a client located here on the island. I've never been to Penang before and have had an excellent time working here and exploring the city, which is a fascinating and very diverse place. So far I've learned a lot about the country and its culture and have experienced some new and interesting things.
when I arrived in Penang by way of Kuala Lumpur on Sunday morning I was exhausted. However, instead of taking a nap, I went out into the city with some contacts, both of whom turned out to be extremely nice and a lot of fun to tour around with. We went to the Penang Botanic Gardens for a walk (with monkeys!) and then to a beach to watch the sunset. Afterward we had dinner and toured the local night market – I love Asian night markets!
this evening we stopped by a street-side fruit vendor and I got to try durian, a local fruit that smells so bad that they won't let people bring it into hotels or office towers lest they upset others in the building. It smelled pretty terrible… but I persevered and tried some, and found that it actually tastes quite good. It was very sweet, and somewhat pasty, and gooey between my fingers. I also tried some rambutan, otherwise known as "hair fruit" due to the bright red hairs that grow on its shell. It was also good; it looked and tasted rather like lychee.
here are some pictures from my stay here:
a monkey, with a baby monkey, at the Penang Botanic Gardens. The gardens were full of these monkeys scampering around and climbing all over everything.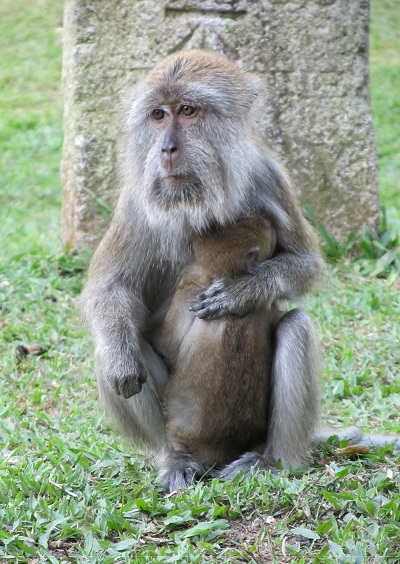 a picture from inside the Botanic Gardens. There's a monitor lizard in the picture, but you probably can't find it… or can you?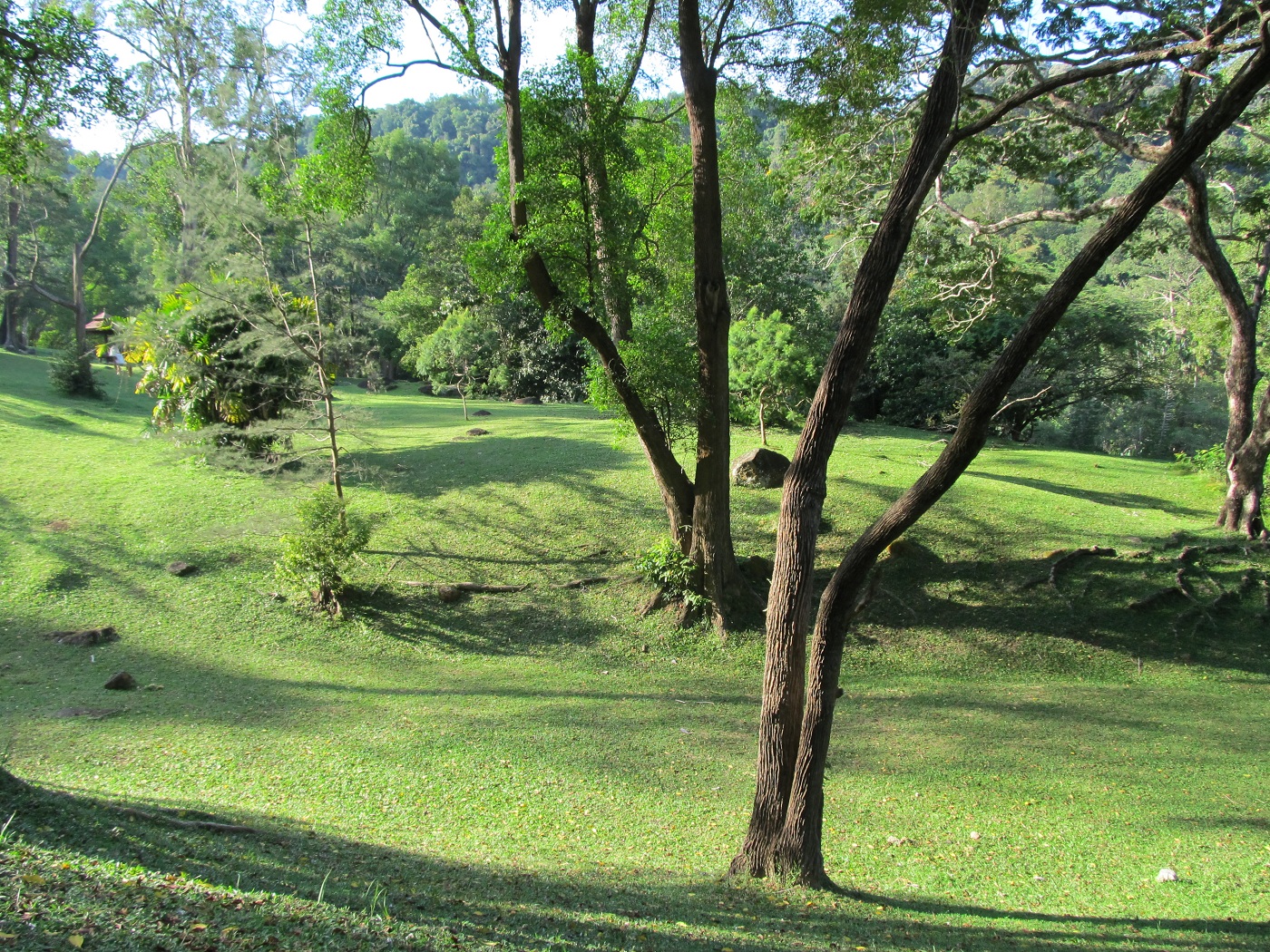 sunset from the beach in Penang.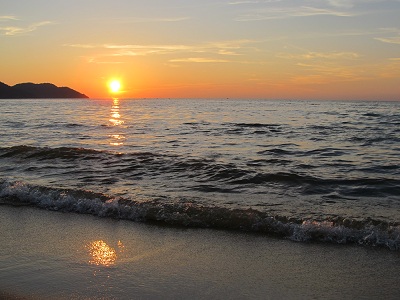 sundown. Yeah I know, I wasn't holding my camera perfectly straight… oops.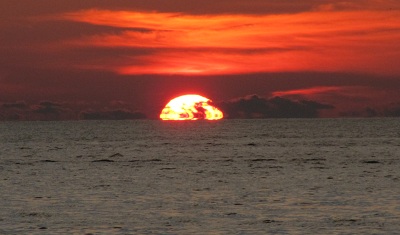 a single flower embedded in the wall at the Botanic Gardens.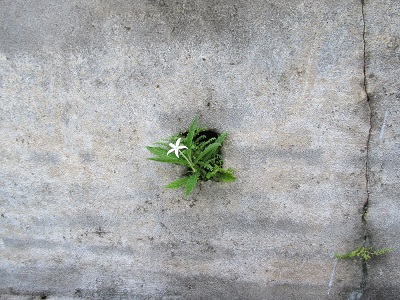 you're darn right I bought a whole bunch of Malaysian sauces to bring back on the plane with me!