Back in college I took a sailing course. Yup, I got college credit for cruising around Charleston harbor on sunny fall afternoons in a J/22. It was a lot of fun, and I learned a bunch about boat safety, coastal navigation, and of course how to tack and gybe. Since then I've gone sailing with friends a time or two, and taken out the occasional dinghy when I've had the rare chance, but for the most part I haven't done much sailing.
In August, some British folks who have a condo at the same complex where we're staying in Isla Plana recommended a husband and wife team who have a 37-foot Jeanneau sailboat and do day sails in the area. Shane and Debbie, the couple, are from England, but they have lived in southern Spain for the past eight years. I checked out their web site, thinking it might be fun to go out for an afternoon sail, and noticed that they also offer sailing courses through the RYA (Royal Yachting Association) in the United Kingdom. One of these courses is for Competent Crew certification, and involves spending five days on the boat traveling to various ports of call in the area while learning how to sail. In a spur of the moment decision I decided that it would be a great idea to take this course as a family so that they, too, could learn how to sail and get a taste of life aboard a sailboat.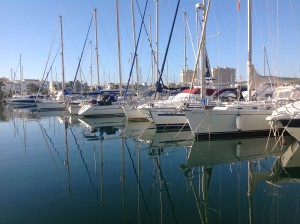 So early last Sunday morning we headed to La Manga (east of Cartagena) and started the course, eventually spending five days aboard the couple's boat along the coast. We learned the basics of how to sail the boat to the point of gaining competency at crewing a sailing yacht (hence the name of the credential).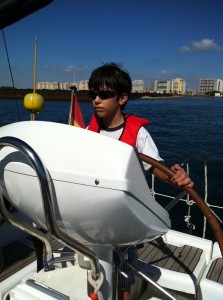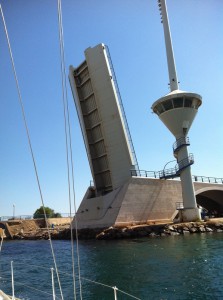 Shane and Debbie cooked for us while we were on board (very well I might add, especially considering the size of the galley); we ate our meals on the boat, spending lunchtime anchored somewhere on the water and dinnertime and breakfast at berth. Nights were spent at port, which is great on the Mediterranean – in many places the port of a city is right near the city center, meaning you can leave your boat in a protected area and go for a walk downtown.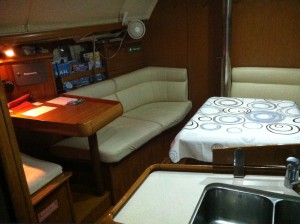 There is a very nice lake connected to the Mediterranean at La Manga called Mar Menor that was nice and smooth and perfect for learning how to sail – plus for some reason the wind in there during the afternoons seemed ideal (to me anyway) – and we also headed out and along the coast to Cartagena and berthing at the port by the town center. There is currently a Romans vs. Carthaginians festival happening in Cartagena that goes on every year in town that we got to see parts of – that was quite something.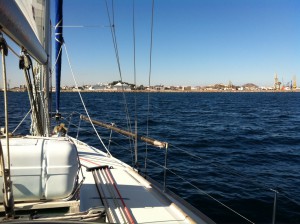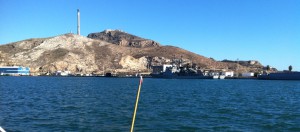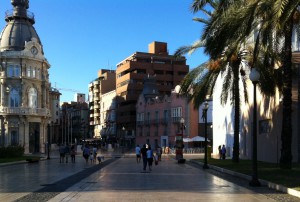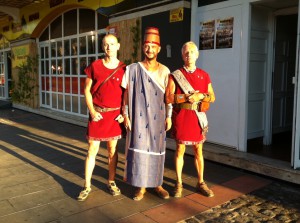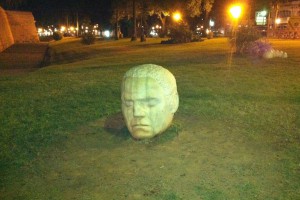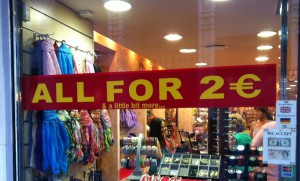 After five days of sailing, the family was successfully certified as Competent Crew. We had a great experience on the water. I'm glad the kids got to learn a bit about how to prepare a sailboat for sailing and to use wind for power – sailing has a long and storied history, and I'm pleased they had a chance to experience it. They worked very hard helming the boat and working the sheets. It was also great to spend a few days sailing on the Mediterranean, something I've always wanted to do. As for the act of sailing itself, Amelia summed it up pretty nicely when she declared that it is "all about pulling ropes!"