The Gringotts dragon at The Wizarding World of Harry Potter never fails to turn heads!
Here are some crowds getting their cellphones ready to take a picture of the impending fwoosh.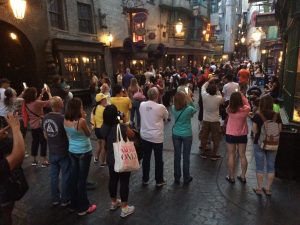 Aaaaaand… fwoosh!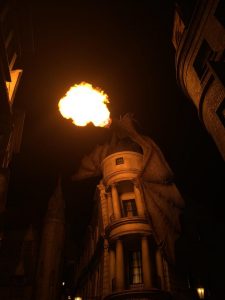 And just for fun, here's the giant Universal globe at the entrance to the park. I joked to my family that if the name of the theme park was correct, the size of the globe would be microscopic compared to the size of the logo.