snow in the French countryside
I just got back from a run in the countryside. It was a bit chilly out there – the snow's gone, but the bite remains. However, I feel much better having returned from my run than I did before I went. I can remember many times I've gone out to exercise, but I don't remember a single time when I've returned from a run – even in the wind or rain – and said, "I really wish I hadn't done that!" Something to think about the next time my mind is looking for excuses not to get out there and move around a bit.
it took until mid-January to get any real snow here in Normandy, but it finally came. And as we live in farmland – on many days I see more cows than other people – it was wonderful to see the snow blanketing the grassy fields and foliage. The snow didn't last very long – only a few days – before the temperature rose and it melted away. But it was nice to see while it was here, and considering it is only the end of January I'm sure there will be more of it coming next month.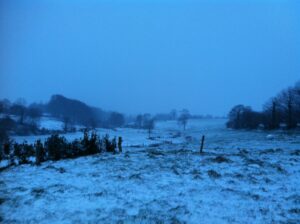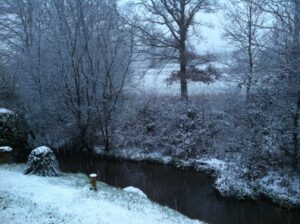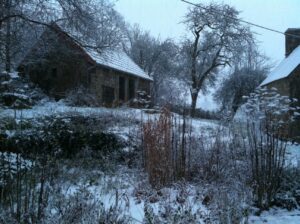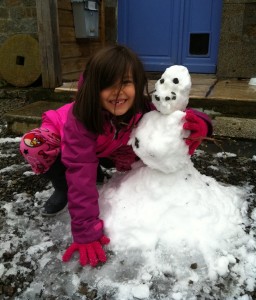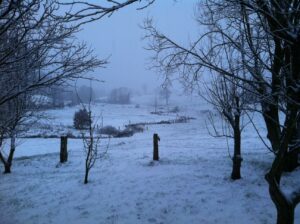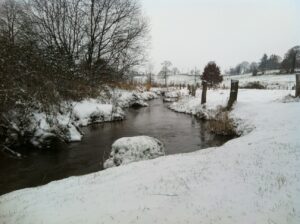 Here's hoping that it doesn't get too much colder this winter… though if it does, I hope we get some more snow along with the chill! There's something very magical about this area when it is covered by a blanket of fresh snow.