Callum and I are in Toronto, the city where I grew up. We're staying with my friend Peter, who has been one of my closest friends since the fourth grade. He and his wife Heather live in a condo at Harbourfront, right near Rogers Centre and the CN Tower. So we're in a great location to walk the city.
So far we've spent a good couple of days staying in the city. Saturday evening we went with some friends to Snakes & Lattes, a board game café at Bloor and Bathurst. Apparently it was the first board game café to open in North America. We played Mission: Red Planet, a competitive board game about colonizing Mars, and Mysterium, a cooperative game featuring dream interpretation. Both were pretty fun.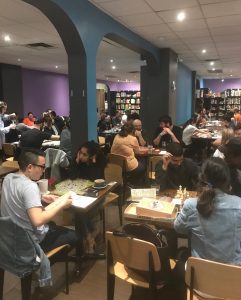 Yesterday, which was Sunday, we walked around the city. We spent some time at the Art Gallery of Ontario and saw the Thomson medieval artifacts exhibit and model boat exhibit, as well as the gallery of paintings by Canada's Group of Seven painters. We walked through the Eaton Centre, checked out City Hall and Nathan Phillips Square, and walked to Yonge-Dundas Square where the Toronto Pride parade was happening. And we walked past the Toronto Railway Museum, which can be found at the old roundhouse quite close to Peter's condominium. So it was a good day of touring the city.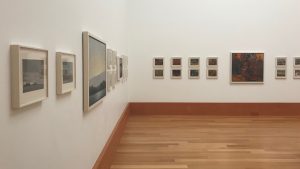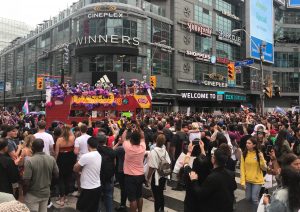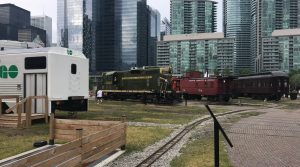 Today Callum and I are going to ascend the CN Tower and see the city from the observation deck. Then, tomorrow, we will be heading to our cottage at Paudash Lake for a week.