After touring Riga for a few days we took a plane to Tallinn in Estonia. I was somewhat surprised by Tallinn – I wasn't expecting it to be as large or as modern as it appears to be. The city has a really nice old town that we explored for a while before checking into our hotel.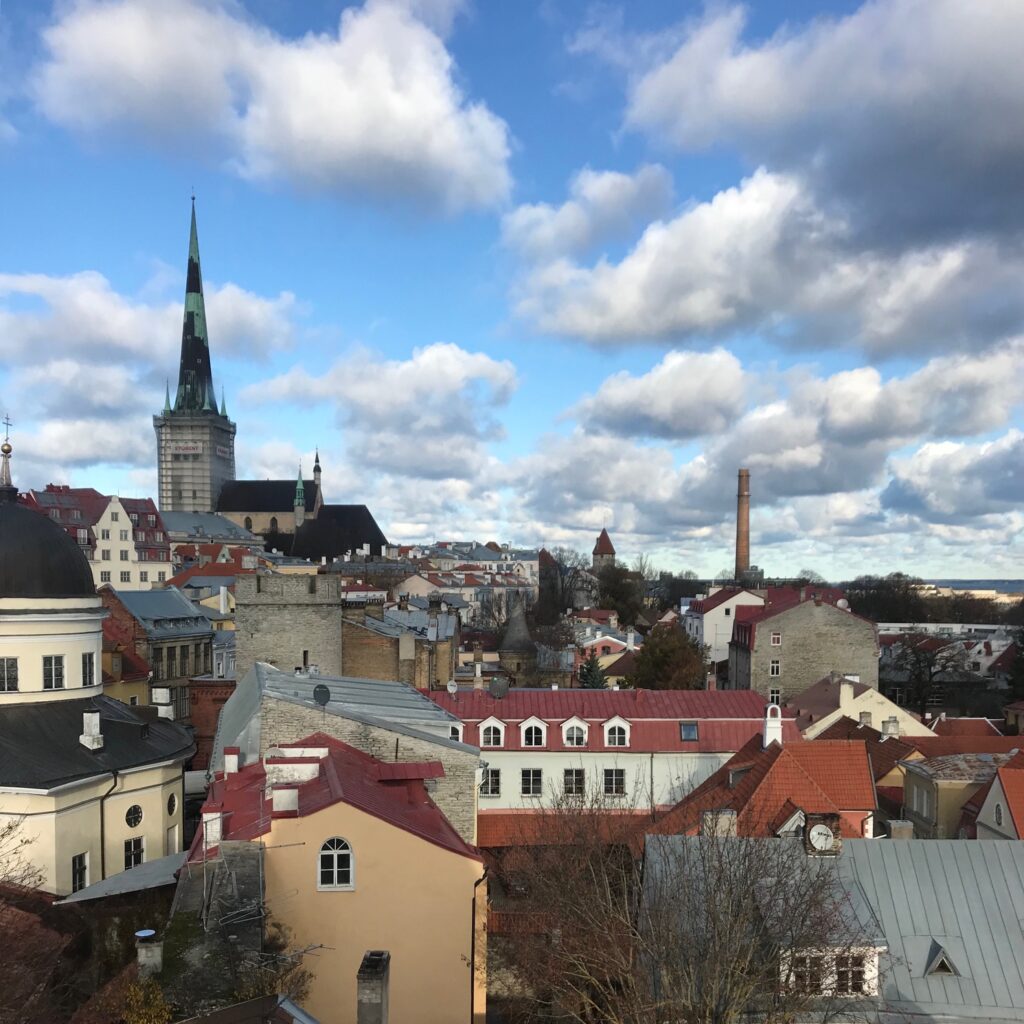 One of the highlights of touring the town was climbing the stairs to the old wall of the city, built during the 13th century. At that time it was one of the strongest walled fortifications in all of Europe. From there you can get some neat views of the city.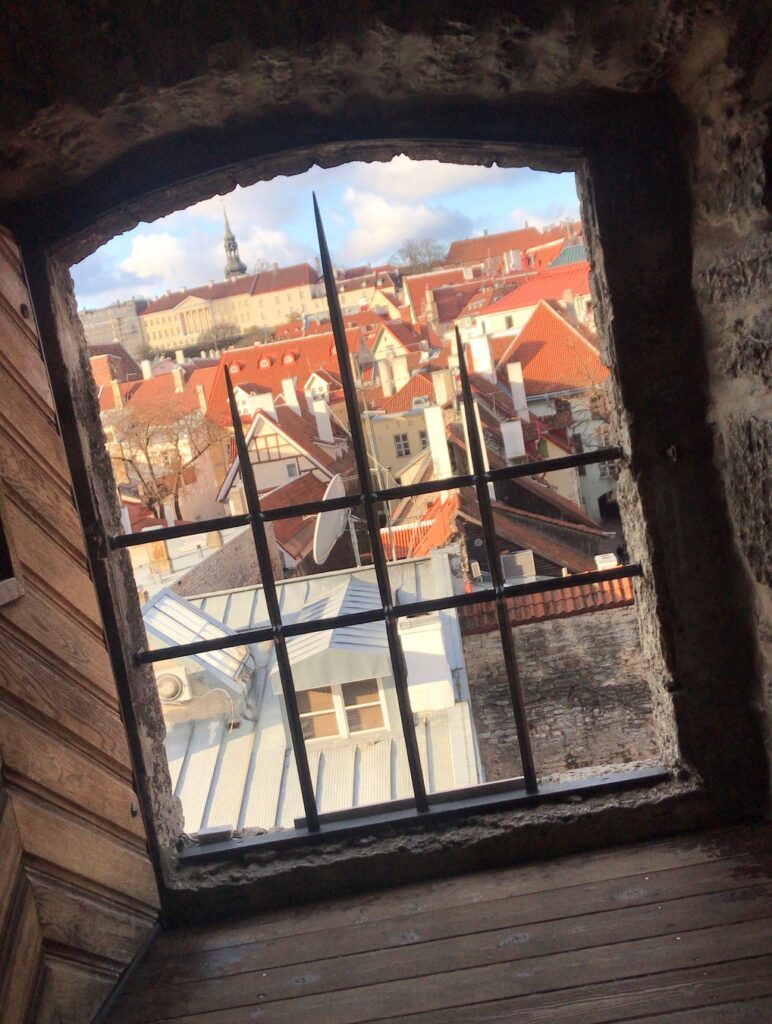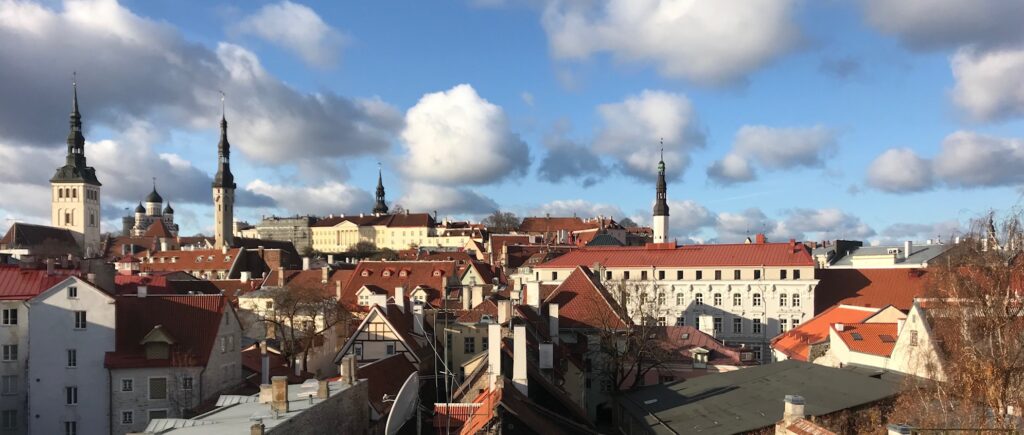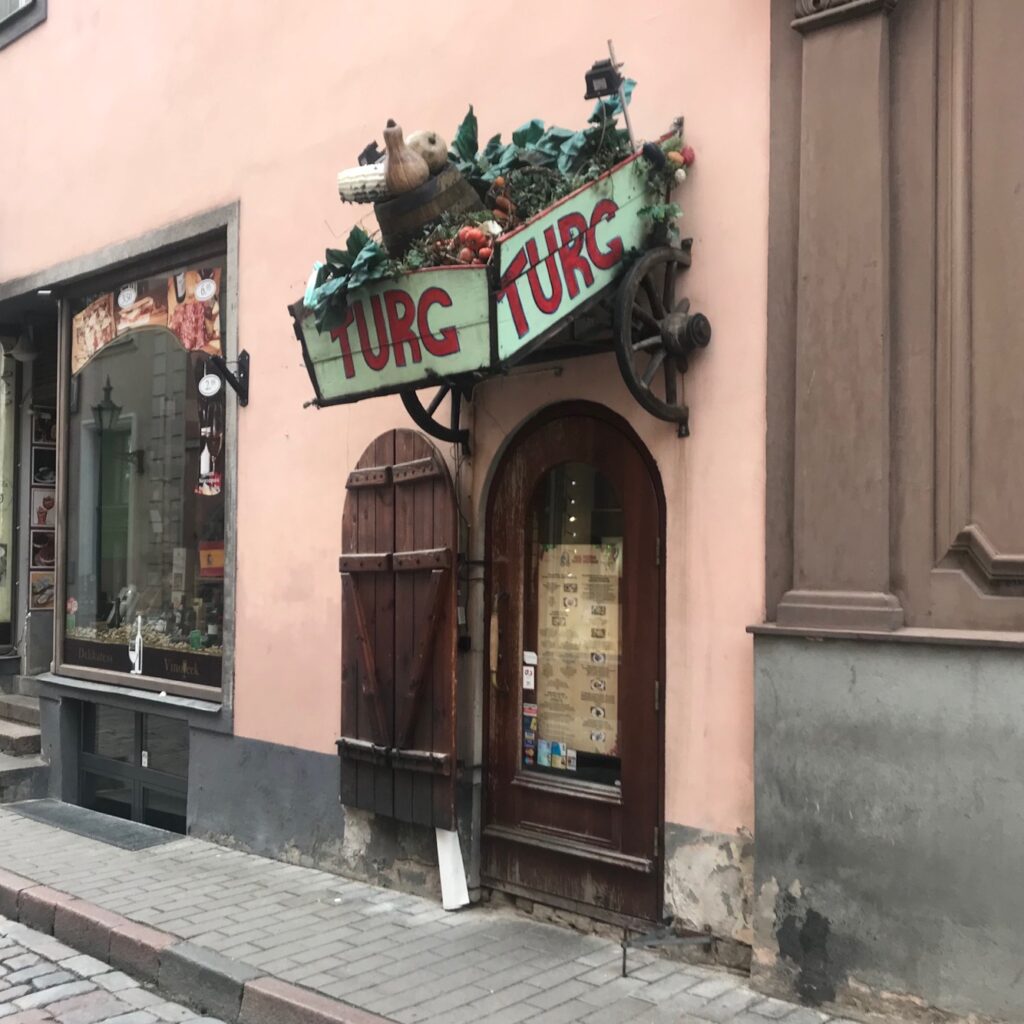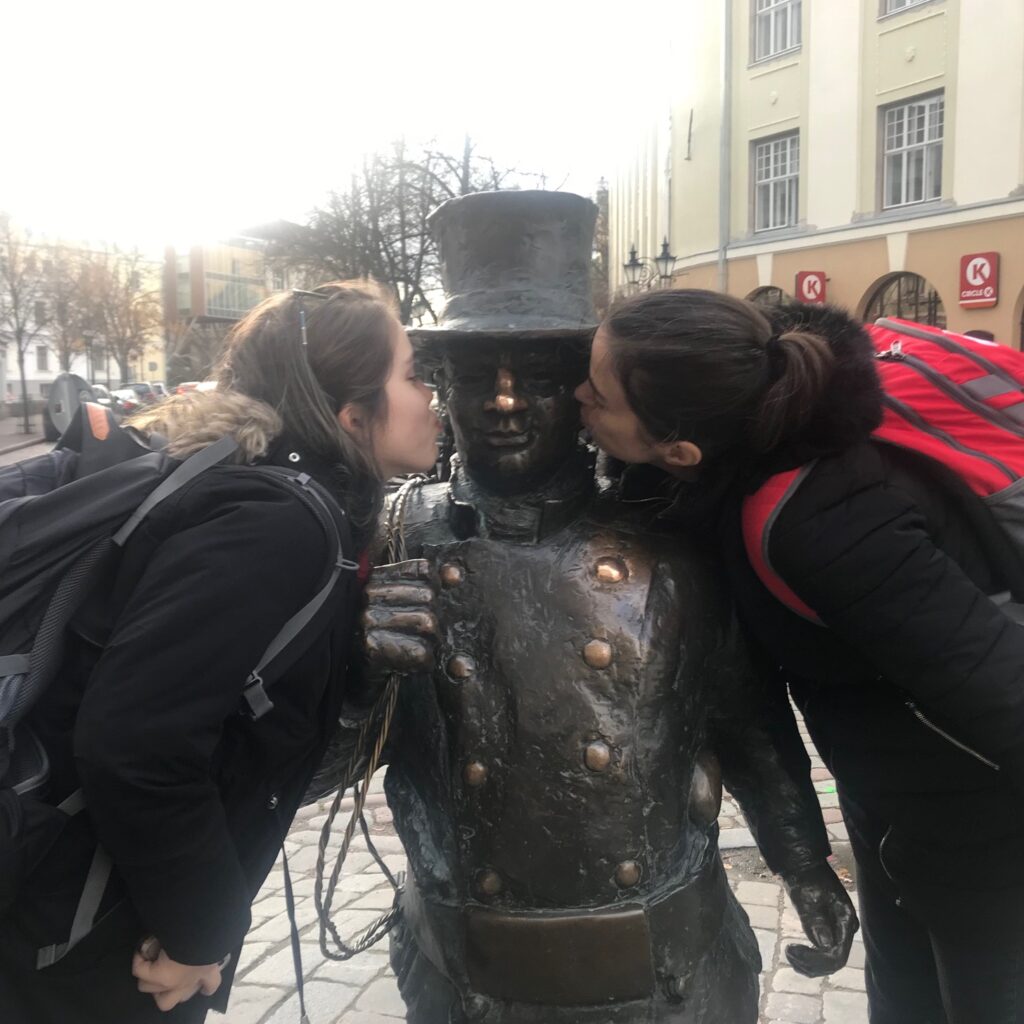 While in Tallinn we ate lunch at a restaurant called Frenchy (a French restaurant run by French expats) in Telliskivi, which is, as a local put it, "the hipster part of Tallinn". Nearby we found a collection of restaurants in old shipping containers, and a large statue made of old household electrical appliances and who knows what else.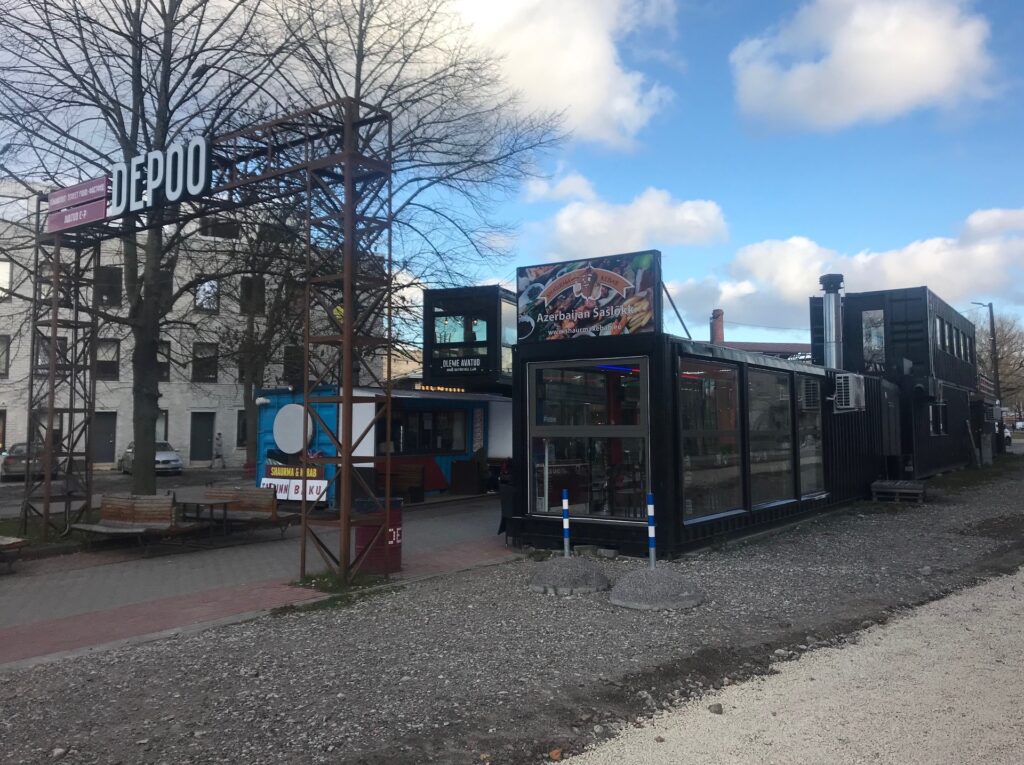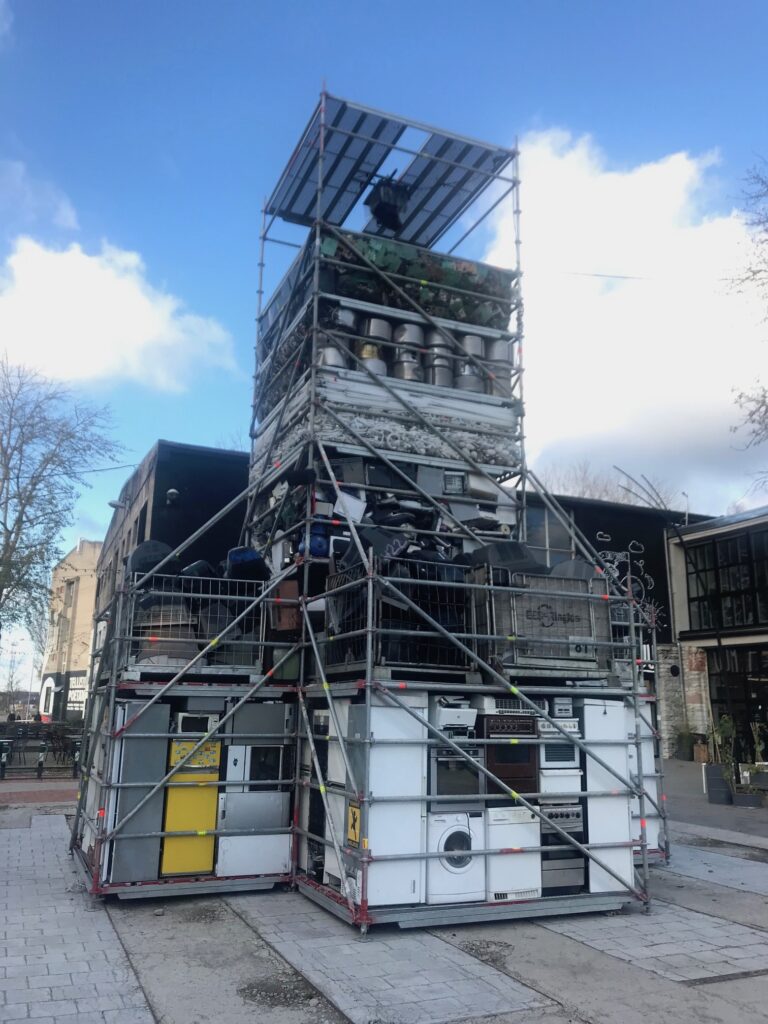 The next day we walked the Danish King's Garden and the area around it. The Danish King's Garden has three (relatively new) statues of monks that are fun to mimic and take pictures with. We did that, but here are some pictures of just the monks, only because they turned out better.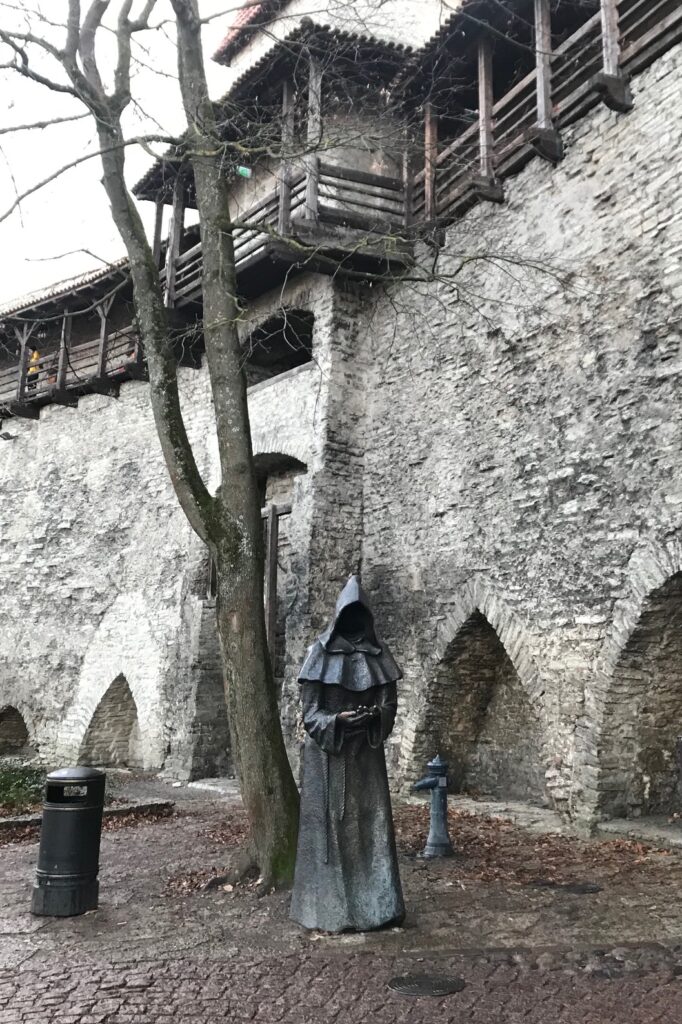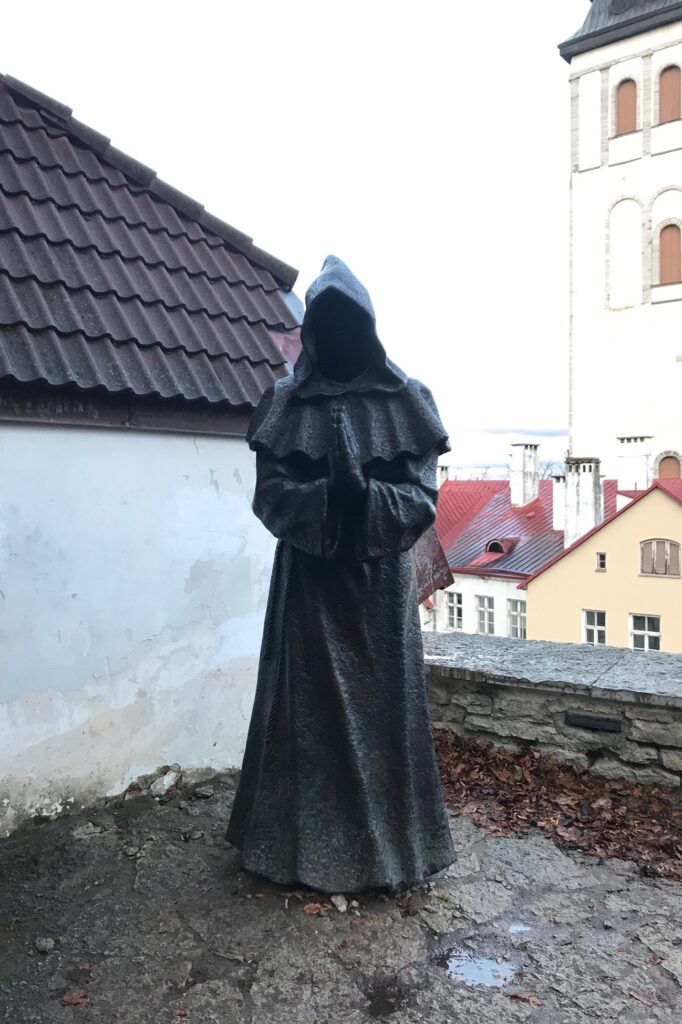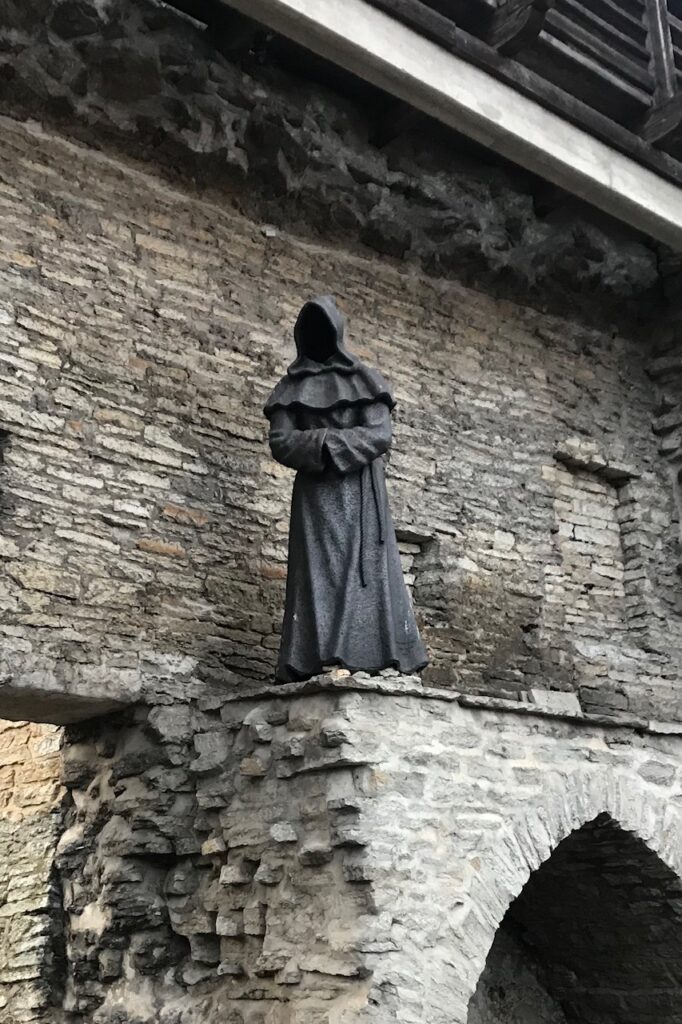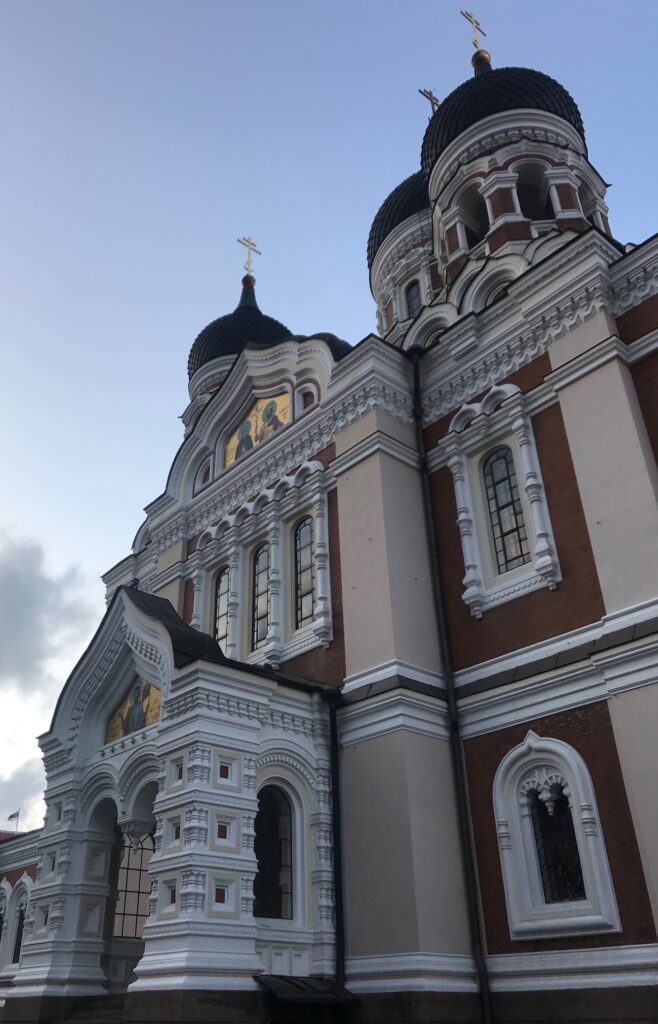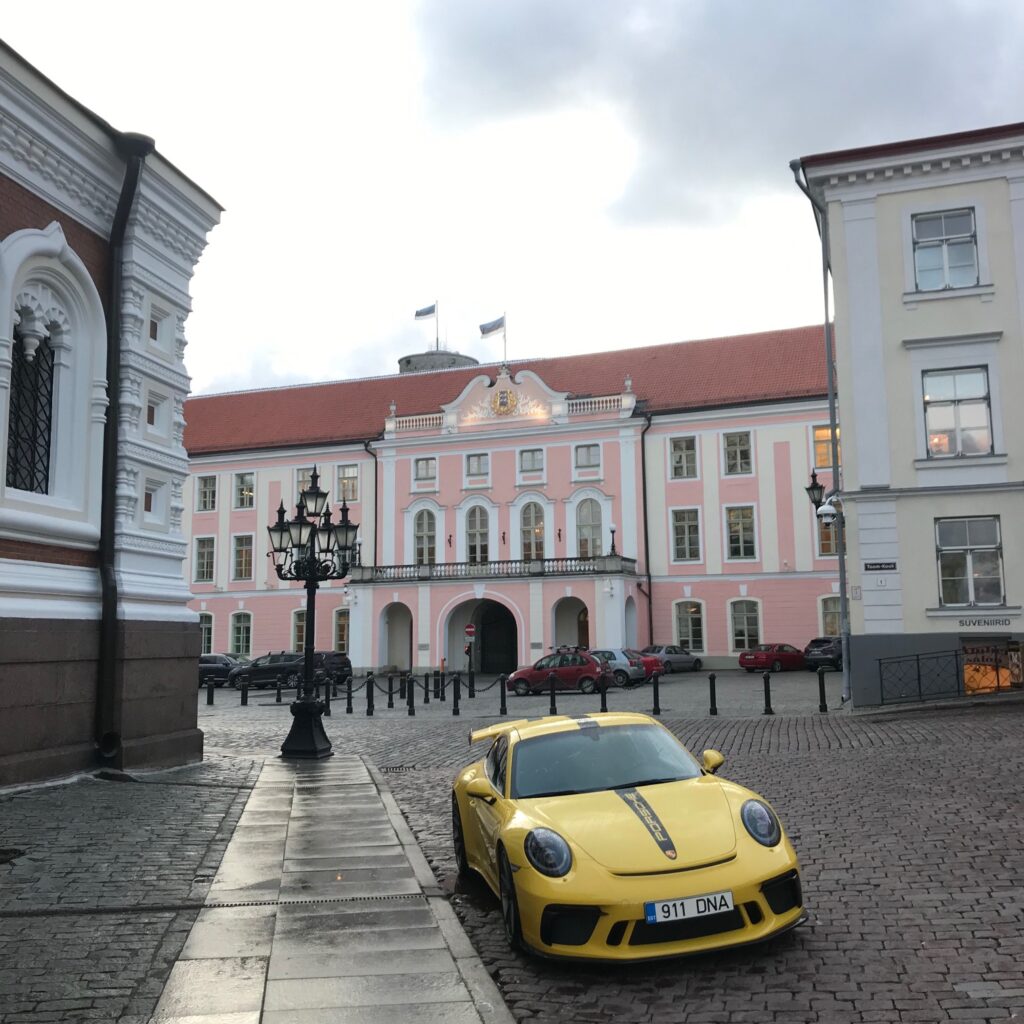 We went for a walk in the evening and happened upon a protest of Putin just outside the Russian Embassy (which also happened to be across the street from a pretty good café that served a very lemony Pavlova cake).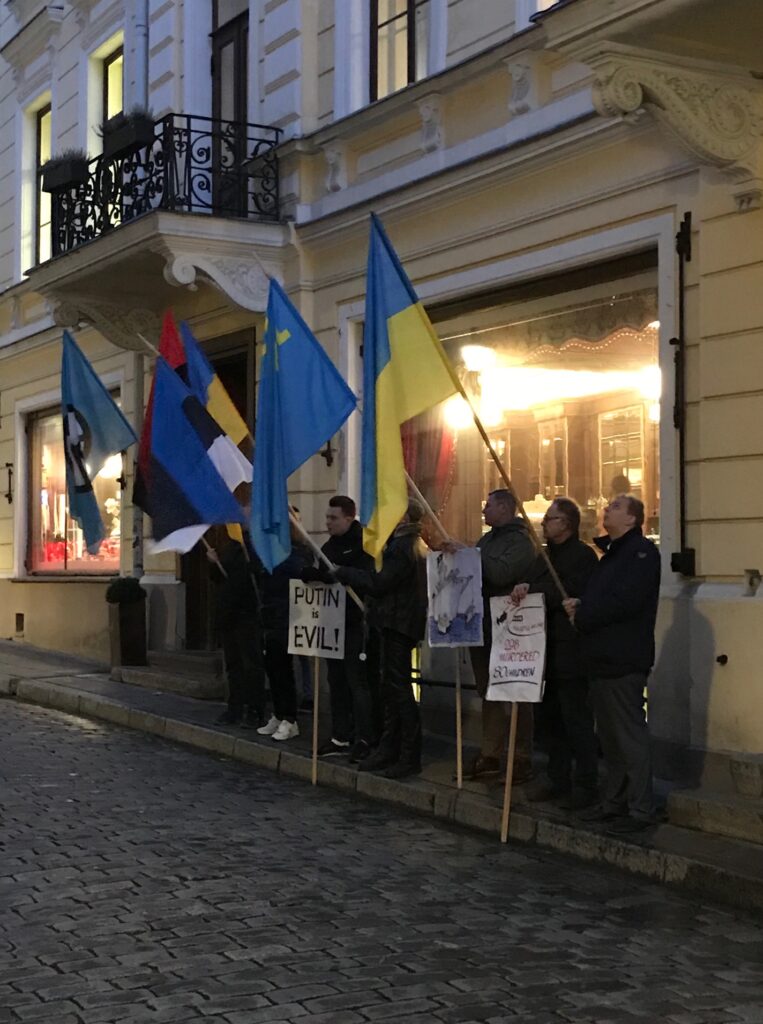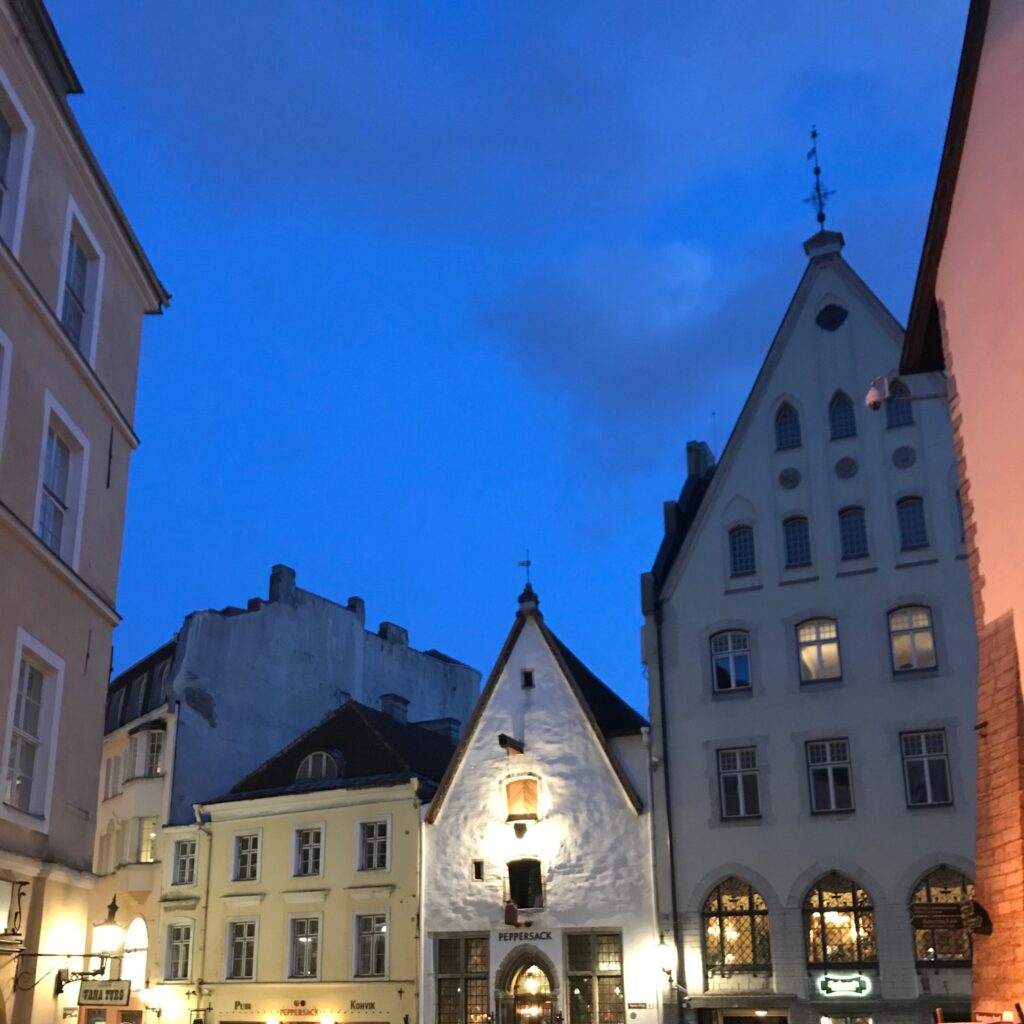 The following morning (which was yesterday morning) we hopped on a ferry from Tallinn to Helsinki in Finland. Which is where we are now!